Wooster

High School




Class Of 1967
ANNOUNCEMENTS
This ad will appear in the Wooster Daily Record in early February as an invitation to classmates who we have not heard from. It is a teaser and we will proceed with other pertinent information as time goes on. I can tell you we will have a block of rooms at the Garden Hilton, Hampton Inn and Days Inn. More information will be forthcoming. I really do hope you are putting these dates in your planner. We are working hard to keep the Saturday evening cost to a minimum so all our classmates will be able to attend. Friday evening pizza and appetizers will be covered by the class, so it should be quite affordable. Sorry, I can't arrange for any travel discounts for our out of town classmates!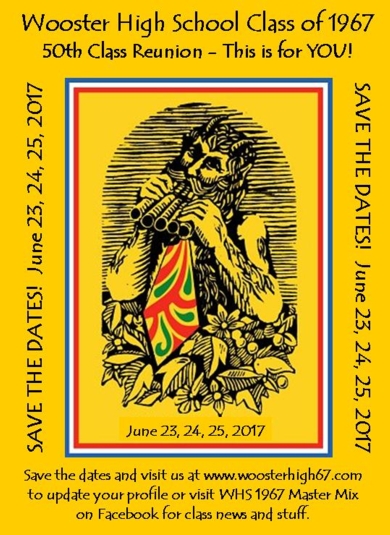 Ask Any Girl, and they will tell you...
Please friends, don't become weary of hearing and seeing these announcements. I am a firm believer in the theory "repetition creates a lasting memory". Thank you to Marilyn Laher for sending me some clippings which I used in making this brief video announcement. I hope this finds you well and considering attending our 50th Class Reunion in 2017. I will soon post an outline of events and venues. It is the aim of the Class of 1967 to keep expenses to a minimum, considering many of us are on fixed incomes (I never thought I would ever say that). Take care. DJ
A Well Worn Fight Song Needs You
Fighting My Way Back to My Class Reunion! I Want to See You In Wooster for our 50th Class Reunion. Begin to make your arrangements early. We will have an event each day of the weekend beginning Friday evening at the Ranch.
"Should I Stay, Or Should I Go"
"Should I Stay, Or Should I Go" I would think you should go. So begin to lay your plans for next June, 2017. Tex and I are gathering resources and beginning to assemble the necessary planning support to make our 50th reunion a memorable one. Join us.
50 Years Ago This Month...

50 years ago this month (April) these were the Top 10 Ro
ck and Roll singles and the Top 10
Rhythm and Blues singles. Of these groups and artists, who or which came from Ohio?
Rock and Roll:
10) I'm So Lonesome I Could Cry-BJ Thomas
9) Kicks-Paul Revere & The Raiders
8) Time Won't Let Me-Outsiders
7) Ballad of the Green Berets-S/Sgt. Barry Sadler
6) 19th Nervous Breakdown-Rolling Stones
5) Secret Agent Man-Johnny Rivers
4) Good Lovin'-Young Rascals
3) Bang Bang-Cher
2) Daydream-Lovin' Spoonful
1) (You're My) Soul & Inspiration-Righteous Brothers

R&B:
10) Love Makes the World Go Round-Deon Jackson
9) She Blew a Good Thing-Poets
8) Ain't That A Groove-James Brown
7) The Love You Save-Joe Tex
6) The Old Heart of Mine-Isley Brothers
5) Satisfaction-Otis Redding
4) Baby Scratch My Back-Slim Harpo
3) One More Heartache-Marvin Gaye
2) Get Ready-Temptations
1) 634-5789-Wilson Pickett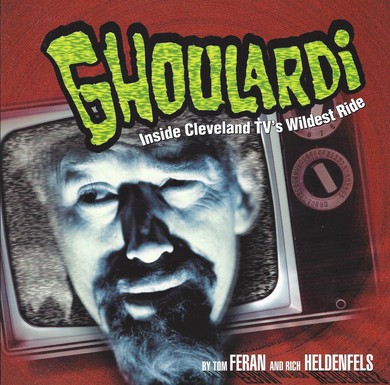 Stay Sick! Turn Blue!
Is there any better reason to attend the Class of '67 50th Class Reunion than the possibility of winning this awesome book "Ghoulardi, Inside Cleveland TV's Wildest Ride"? This is one of many attendance prizes you could possibly win. I'm excited, are you? Mark your calendar, share your thoughts on what you would like to hear and see (and eat) June 23-25. Hope you are all well. Keep in touch: ddougjones5@gmail.com.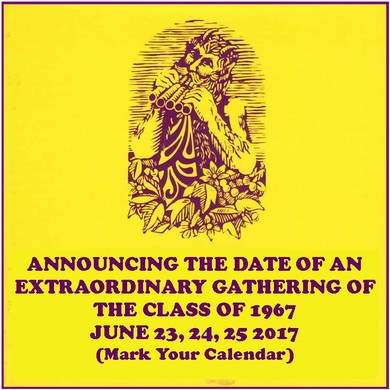 Classmates and Friends: A function of getting older is the necessity to be flexible. I have learned this, many times, the hard way. I chalk this announcement up to my need to be more flexible and to hear the voices of concern regarding decisions I have made. Let me be brief. Several class members voiced concern over the proposed Class Reunion date of June 16-18, 2017. Of greatest concern, Father's Day falls on the 18th. Graduation concerns for earlier in the month have led to

a decision (and this is firm) to hold Reunion Weekend on June 23, 24 and 25th. I will be in Wooster mid-August signing a contract for the Wooster Inn Outdoor Pavilion (June 24). This date is being held for us. If you know of any classmates who are not registered on this Class of 1967 website, or who are not a member of the Class of 67 FB Master Mix group, please let me know. This fall we will kick-off "Find Our Classmates" effort. I intend to travel to Wooster on a fairly regular basis to meet with class members and get their feedback. I will be sending updates to those of us who live in the far territories and seeking your input as well. Take care everyone! DJ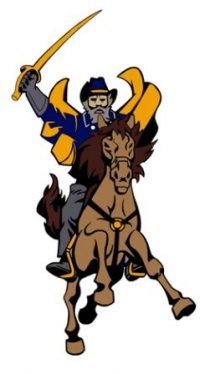 Take a moment to view this awesome video from the Student Body of Wooster High School. Go Woo!
https://vimeo.com/144110784 (Highlight the link and right click to be directed to the video)
And for those of you who are residents of Wooster, help the rest of us, out of area, understand the context of this video. Thanks. DJ